Accurate temperature measurement is essential for optimally controlling the climate in a greenhouse. Due to solar radiation, unventilated climate sensors can measure a temperature that is higher than reality. Our new ventilated climate sensor solves this problem and gives you more insight into the actual climate.
Thanks to various smart solutions that can be applied in the housing, power supply and ventilation, the ventilated climate sensor returns more accurate measurement values for more grip on your greenhouse.
White housing
Our newly designed white housing gives less heat development in comparison to the traditionally used black housing.
Sunlight powered fan
Thanks to an easy-to-screw fan, the air in front of the sensor is prevented from heating up due to irradiation. Because the fan is powered by a solar panel, this does not affect the battery life of the sensor itself.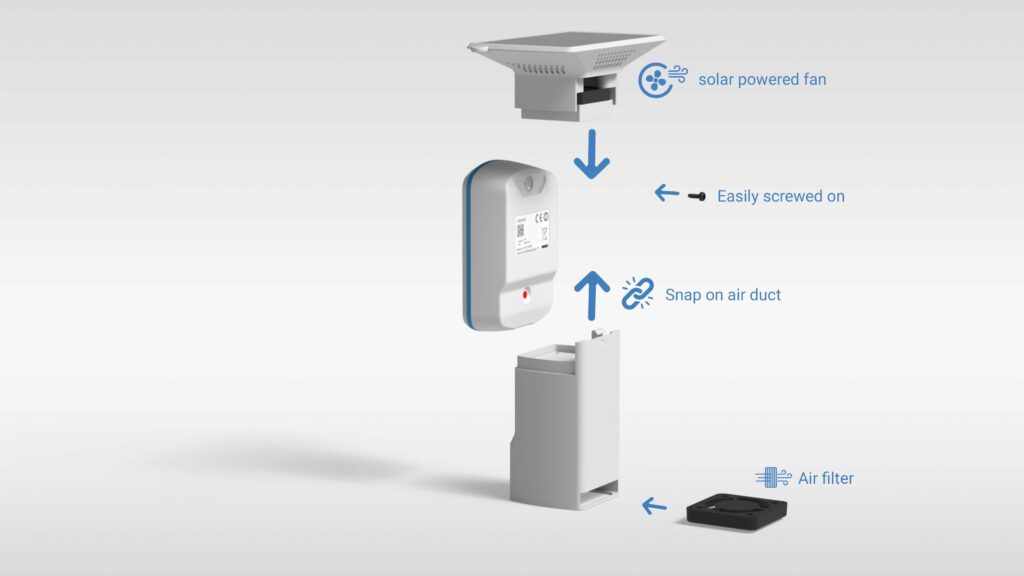 Air duct with filter
After screwing the fan on, you can easily click the air duct onto the housing. At the bottom of the air duct there is room for a replaceable air filter that prevents insects from getting into it.
Reliable measurement results
Of course, this ventilated climate sensor, like our other sensors, also works reliably within our wireless network so that you can read the data wirelessly from, for example, our online dashboard.
Want to know more?
Get in touch!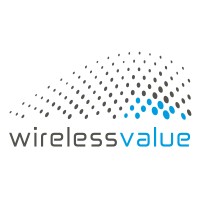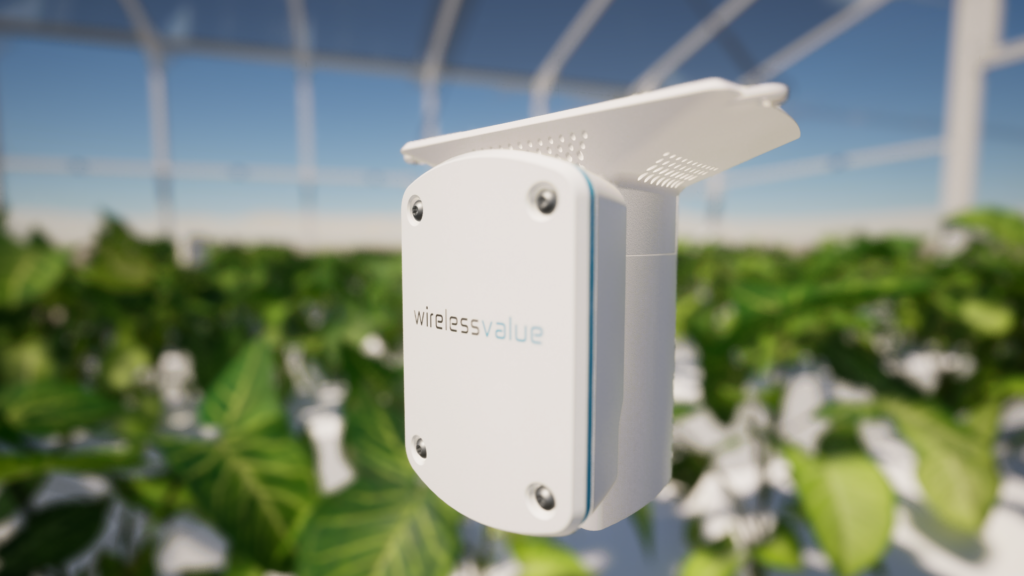 Do more with data
Get more out of your greenhouse with wireless measuring