Soil moisture, soil temperature and soil EC value (salt concentration) are important parameters when growing soft fruit. But how can you monitor these variables, especially when you consider that a nursery often covers dozens of hectares? In practice, growers have to rely on their intuition and experience. Are optimisation and sustainability possible?
'Soft fruit Australia' project
Wireless Value recently helped a large soft fruit grower in Australia monitor its crops and optimise its process. The soft fruit grower in summary:
Nursery covering several dozen hectares
Planting in pots under semi-open plastic arch tunnels
Wired system not an option
Values measured
The soft fruit grower wanted more data on:
The soil moisture
The soil temperature
The EC value of the soil
Sensor network with solar panel
To map out these values, we rolled out a network of wireless sensors. These sensors were distributed around the nursery, to map out the desired values in multiple locations. With a solar power system, the sensors and modules keep taking measurements at all times. The measured data are displayed in our online portal, Wireless Value Online.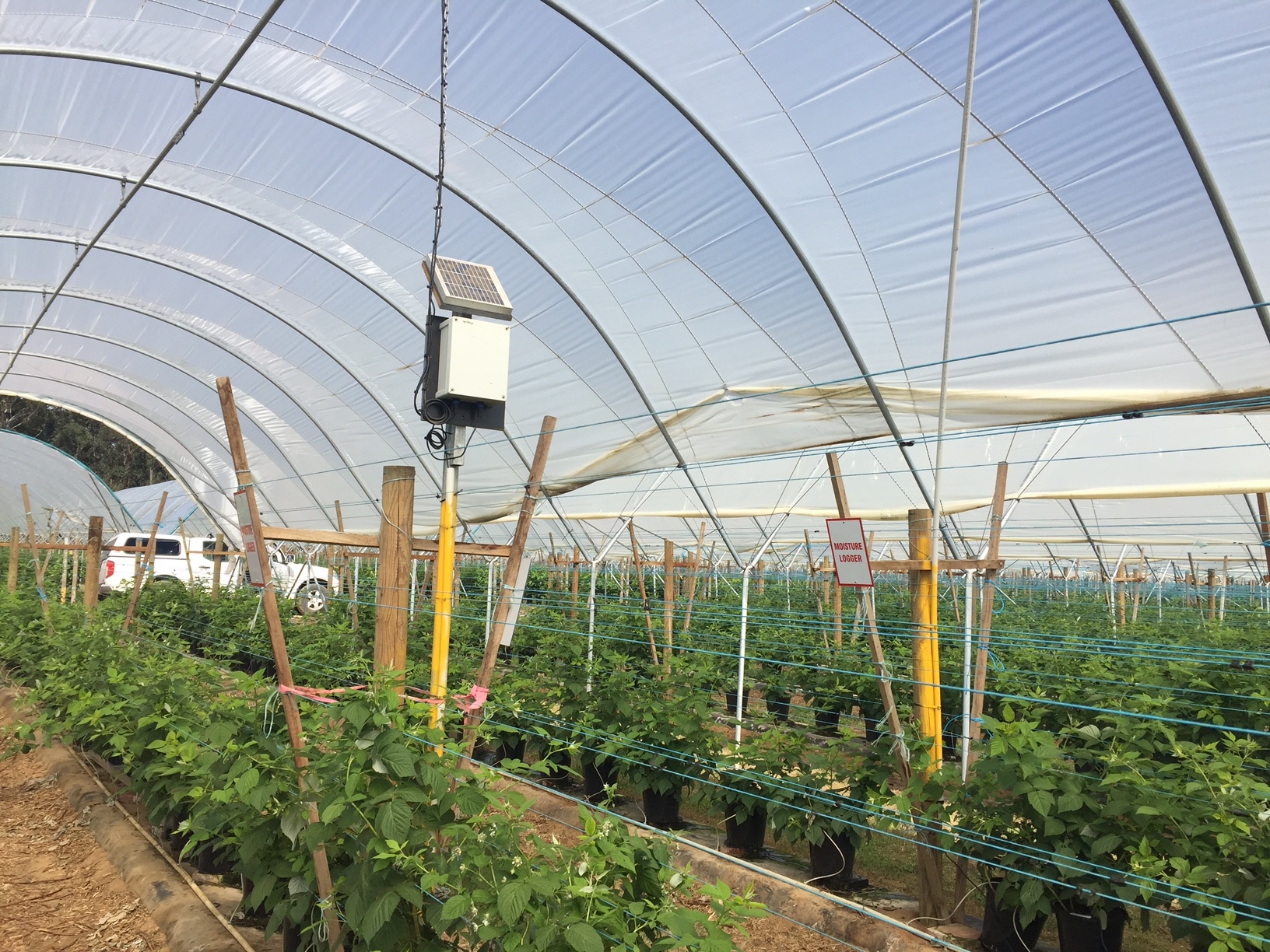 Results
The grower can now monitor and analyse his crops in multiple locations. He knows exactly how the values are evolving, which has given him many new insights. That led to positive results in different areas:
1. Cost savings
The soft fruit grower now has a much clearer picture of how certain values are developing. He can take very targeted action if soil moisture or EC levels are too low. This allows him to use his resources more wisely. Moreover, it means he has lower losses.
2. Higher yields
The measured values enable the grower to optimise the growth of his crops. This led to significantly higher annual yields.
3. Sustainability
Being able to read the measured values also helps the grower reduce waste. For example, now he only waters when he sees that it is necessary. This means less impact on the environment.
Pilot project
This successful approach in Australia has since been applied in different countries. Growers in the United States, Mexico, China and others are now also using this method to optimise processes and improve sustainability.
Small adjustment, big savings
Our wireless measurement systems prove their worth time and again. A small adjustment can have a big effect on the product and on the environment. We have seen that wireless metering allows farms to use their resources more consciously, leading to major savings in costs and environmental impact. We believe that wireless measurement really is an important step to a sustainable future. Are you curious what we can do for you? Please don't hesitate to contact us.
Our brand promises
Betrouwbaar
Exacte en betrouwbare meetdata
Beschikbaar
Meetdata altijd binnen handbereik
Betrokken
Altijd een oplossing op maat
Wireless measurement with Wireless Value
Cost savings
Optimisation
Higher yields
Step to sustainability